Your Ticket to Bruegel (2 October 2018 to 13 January 2019)
In order to ensure your personal enjoyment of art, it is necessary to book a time slot to visit the special exhibition Bruegel. Time slots are available every 20 minutes – admission to the special exhibition will solely be possible during the booked timeslot, however, the length of your visit is not limited.
»Bruegel« FINALE, Jan. 12 and 13 OPEN UNTIL 1AM
TICKET WITH RESERVED TIME SLOT
ON THE CLOSING WEEKEND THE EXHIBITION WILL REMAIN OPEN UNTIL 1am
On January 12 and 13 the exhibition will be open 6.30pm till 1am. Timeslot tickets for these two evenings will be available from 9am on January 7, 2019
Information for Annual Ticket holders, Friends of the museum, ICOM Members: you are entitled to a free timeslot ticket (subject to availability at the cash desk in front of the Kunsthistorisches Museum) or can reserve one online (reservation fee 5 Euro)
The ticket office will close at 5.30pm.
Skip the Line Tickets can not be accepted.
Audioguide will be offered in 10 languages, no guided tours
On both evenings only the Bruegel exhibition will be open, the permanent galleries will be closed. The Restaurant at the Cupola Hall will offer drinks.
TICKET
WITH RESERVED TIME SLOTS

PREMIUM TICKET
Exclusive admission without reserved time slot
Annual Ticket holders, Friends of KHM-Museumsverband, media representatives with valid press ID card and ICOM card holders can obtain a FREE TIMESLOT TICKET from the ticket office (subject to availability).
You may also reserve a timeslot online in advance for just € 5. Get timeslot now
Discover our special offers
Ticket with reserved timeslot and Guided Tour "Bruegel"
Get an overview of the once in a lifetime Bruegel exhibition
Learn more and see more in the largest Bruegel exhibition of all time. Immerse yourself in the fascinating world of Pieter Bruegel the Elder. Guided tours in English are held on Thursdays at 5 p.m. and Saturdays at 2 p.m.
Duration 60 min., limited number of participants. Meeting point: Vestibule.
Participants must have an entrance ticket. A suitable timeslot is included in the guided tour ticket.
sold out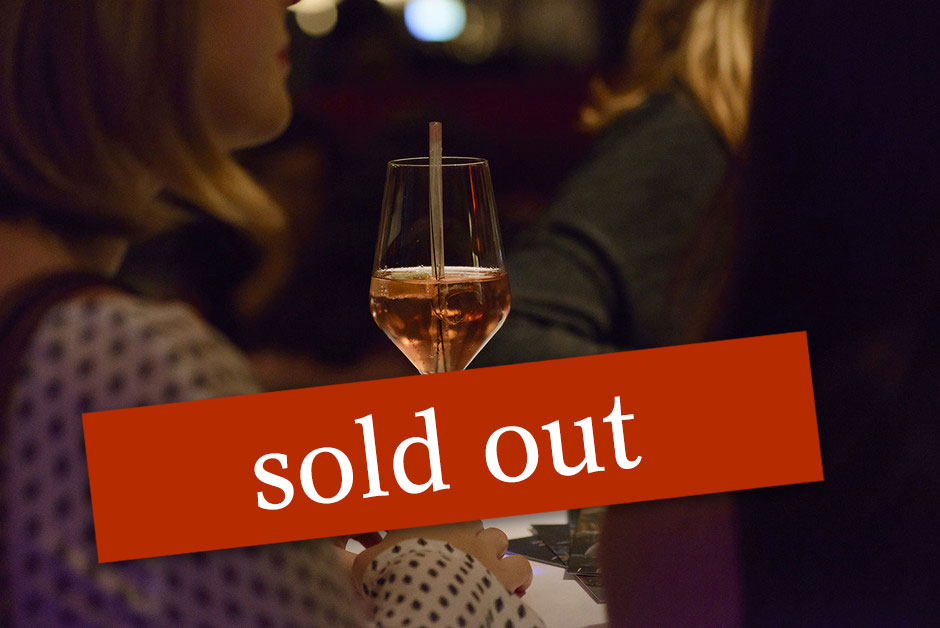 Bruegel evening special
Experience Bruegel in an exclusive setting
Enjoy an unforgettable evening at the special exhibition Bruegel every Friday including a guided tour and a champagne reception. Limited offer – get your ticket in advance. In response to the great demand we are now offering additional evenings.
From 6.30pm to 8.30pm
---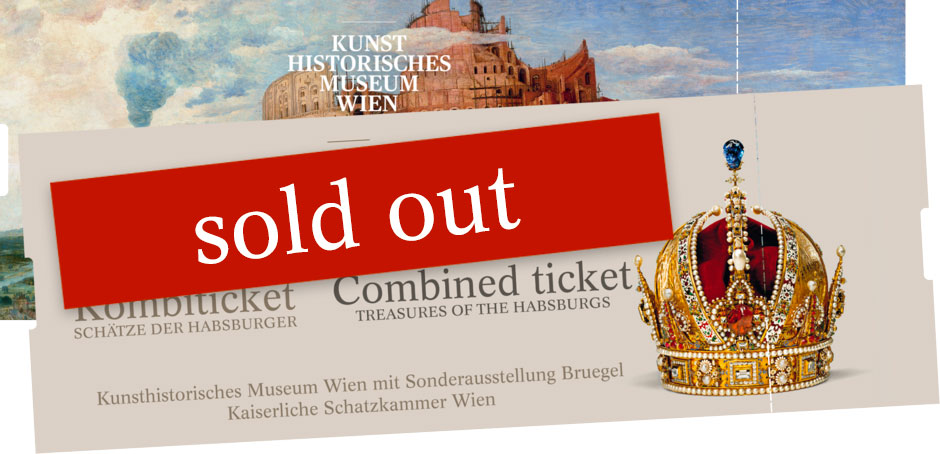 Combined ticket Treasures of the Habsburgs and special exhibition Bruegel
Embark on a journey of discovery through the Imperial Collections of the Habsburgs
Get to see two of Vienna's premier sights and enjoy the sensational special exhibition Bruegel, an artist widely regarded as the 16th century's greatest Netherlandish painter.
The ticket entitles you to visit Kunsthistorisches Museum Vienna, Imperial Treasury Vienna and the special exhibition Bruegel.
sold out
---
---
Ticket
Skip-the-Line
sold out
---