Kinderführung KHM
Guided Tour
Bei uns gibt es an jedem Samstag spannende Führungen, bei denen du viel erfahren kannst, aber auch die Gelegenheit hast, einiges zu entdecken, anzugreifen oder auszuprobieren. Schon mal im Land am Nil gewesen? Oder bei Pieter Bruegel zu Gast? Oder möchtest du etwas über die wunderbar magische Kunstkammer, über allerhand fabelhafte Tiere oder über Superheldinnen und –helden erfahren?
Für 5- bis 8-jährige um 15 Uhr
Für 9- bis 12-jährige um 16 Uhr
Bitte beachten Sie: bereits gebuchte Termine können weder umgetauscht noch refundiert werden.
Preis inkl. 10% USt.
Article Nr.: 200000000001275-T182-01

The museum visit is only possible with a 2G proof (certificate of vaccination or recovery).
This applies to visitors aged 12 and over. 3G applies to children aged 6 to 12 (tested, vaccinated, recovered)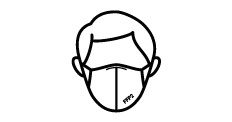 Wearing an FFP2 face mask is required for the duration of the visit.
For underaged visitors the following rules are in place: 0-5 years - no mask required / from 6 years on – face mask required / from 14 years on - FFP2 mask required.