Imperial Carriage Museum
Entrance ticket
Join the company of such illustrious personalities as the empress Maria Theresa, Napoleon and the Emperor Franz Joseph and journey through their eventful life.
Your entry ticket entitles you to a one time entry to the Imperial Carriage Museum Vienna.
Children and teens under 19 years have free admission.
Price incl. 10% VAT
Please note: The Imperial Carriage Museum will be closed from 7 January to 13 February 2022, due to maintenance work for the 100th anniversary at the Schönbrunn site.
Article Nr.: 200000000004001-T008-01

The museum visit is only possible with a 2G proof (certificate of vaccination or recovery).
This applies to visitors aged 12 and over. 3G applies to children aged 6 to 12 (tested, vaccinated, recovered)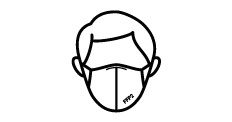 Wearing an FFP2 face mask is required for the duration of the visit.
For underaged visitors the following rules are in place: 0-5 years - no mask required / from 6 years on – face mask required / from 14 years on - FFP2 mask required.