Kinderführung Wagenburg
Guided Tour
In der Wagenburg in Schönbrunn findet ihr die kostbarsten Kutschen der Kaiser. Schaut euch an, wie Kaiser Franz Joseph vor ungefähr hundert Jahren zur Arbeit fuhr. Kann man auf einem Löwen reiten? Und kann ein Schaf eine Kutsche ziehen? Ist ein Rennwagen schneller, wenn er bunt bemalt ist? Diesen und noch mehr ungewöhnlichen Fragen kommt ihr in der Wagenburg auf die Spur.
Bitte beachten Sie: bereits gebuchte Termine können weder umgetauscht noch refundiert werden.
Preis inkl. 5% USt.
Article Nr.: 200000000004095-T180-01

The museum visit is only possible with a 2G proof (certificate of vaccination or recovery).
This applies to visitors aged 12 and over.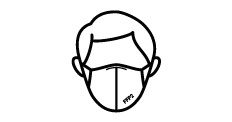 Wearing an FFP2 face mask is required for the duration of the visit.
For underaged visitors the following rules are in place: 0-5 years - no mask required / from 6 years on – face mask required / from 14 years on - FFP2 mask required.