Verehrt... begehrt... Rahmenprogramm
Genießen Sie entspannte und spannende Theaterabende bei Lesungen unterschiedlicher Größen der Theater- und Schauspielwelt.
Mi, 15.9.2021, 19 Uhr
DER GAULSCHRECK IM ROSENNETZ – mit Wolfram Berger
Mi, 17.11.2021, 19 Uhr
EIN ABEND MIT DER DOYENNE DES BURGTHEATERS – mit Elisabeth Orth, musikalisch begleitet von Pianist Florian Krumpöck
Mi, 19.1.2022, 19 Uhr
THEATER, OH THEATER, DU! – mit Katharina Scholz-Manker und Ernst Tauchner, musikalisch begleitet von Georg Graf
Mi, 16.2.2022, 19 Uhr
AUS DEN TAGEBÜCHERN DER CHARLOTTE WOLTER – mit Petra Morzé
Mi, 9.3.2022, 19 Uhr
MUSENKUSS - mit Robert Reinagl und Helmut Stippich
entrance ticket
Article Nr.: 200000000007391-T245-01

The museum visit is only possible with a 2G proof (certificate of vaccination or recovery).
This applies to visitors aged 12 and over. 3G applies to children aged 6 to 12 (tested, vaccinated, recovered)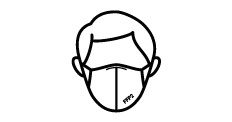 Wearing an FFP2 face mask is required for the duration of the visit.
For underaged visitors the following rules are in place: 0-5 years - no mask required / from 6 years on – face mask required / from 14 years on - FFP2 mask required.