Figurentheater
entrance ticket
Metamorphose & Transformation
Wissenschaftlicher Exkurs in die Rekonstruktionsarbeit zur Laterna magica von Richard Teschner sowie eine Tanzperformance zu Wayang und Moderne.
Do, 4.11.2021, 18:30 Uhr

The Worm
Horror-Figurentheater in englischer Sprache, empfohlen ab 14 Jahren
Fr, 5.11.2021 und Sa, 6.11.2021 jeweils 19 Uhr

Lebensreif
Mittelalterliches Marionettenkonzert für reifes Publikum!
Empfohlen ab 10 Jahren
So, 7.11.2021, 17 Uhr
Mo, 8.11.2021 und Di, 9.11.2021 jeweils 19 Uhr

Nachtgesänge
Das Figurentheater bringt Szenen und Lieder, um die Geheimnisse der schwarzen Luft zu entschlüsseln, ja selbst gefährliche Zaubertricks werden nicht vermieden!
Mi, 10.11.2021, 19 Uhr

Preise inkl. 10% USt.
Article Nr.: 200000000007397-T252-01

The museum visit is only possible with a 2G proof (certificate of vaccination or recovery).
This applies to visitors aged 12 and over. 3G applies to children aged 6 to 12 (tested, vaccinated, recovered)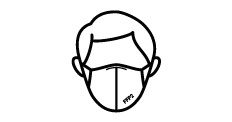 Wearing an FFP2 face mask is required for the duration of the visit.
For underaged visitors the following rules are in place: 0-5 years - no mask required / from 6 years on – face mask required / from 14 years on - FFP2 mask required.