Titian - Online Guided Tour
Video on Demand
Join the curators and art educator Daniel Uchtmann on a virtual tour through the sensational special exhibition Titian's Vision of Women. Experience a brilliant spectrum of the most important paintings by Titian and his contemporaries.

The virtual tour is available for 48 hours from purchase. The tour is in German with English subtitles.

Please note that tickets already purchased will not be exchanged or refunded.
Article Nr.: 200000000008313-T261-01

The museum visit is only possible with a 2G proof (certificate of vaccination or recovery).
This applies to visitors aged 12 and over. 3G applies to children aged 6 to 12 (tested, vaccinated, recovered)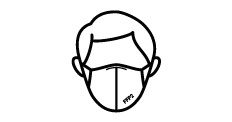 Wearing an FFP2 face mask is required for the duration of the visit.
For underaged visitors the following rules are in place: 0-5 years - no mask required / from 6 years on – face mask required / from 14 years on - FFP2 mask required.